If you've been watching Sanditon, you might be starting to worry that Tom Parker's grand vision for a bustling resort may never be realised. If you're an iAM customer, you will be familiar with our own grand vision; of making your premises compliance a breeze instead of a headache.
In fact, you will know first-hand that we've already achieved the dream and have been regularly improving our offering. We've been teasing the release of an auditing area for a while now and are thrilled to announce that it's finally here!
The new forms area of iAM Compliant, allows you to not only complete audits, but also to fill out checklists, and to send out surveys to your colleagues. We're really proud of the inbuilt flexibility to this feature – there are so many different ways it can save you and your organisation both time and money. We already have several forms loaded and ready for you to fill out or send out. They're arranged by category to make it easy to find the forms that will be useful to you.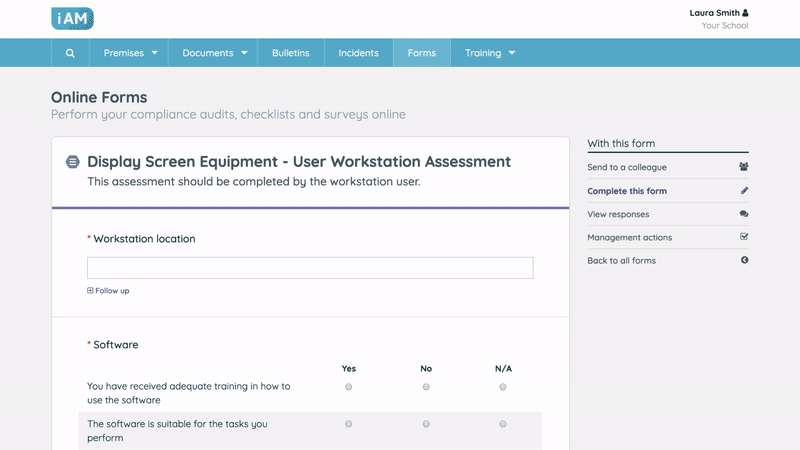 As the feature is still new, there will be more forms added to this library over the coming months, but we'd also love your input!
Is there a form that you would want to have available in iAM? Is there a form that you've seen, but it's not quite what your organisation needs? Contact us at forms@iamcompliant.com so we can discuss your requirements, or simply send us an example of the form you'd like and we can create it for you.
Our development team have worked really hard to bring this feature to life in a way that will save you time compared to using paper forms and audits, so we've kept it easy to use. Simply find the form you're looking for from our library, then type in the names of the colleagues you need to complete the form. If there are lots of people who need to complete it then you opt to send it to groups within your organisation instead.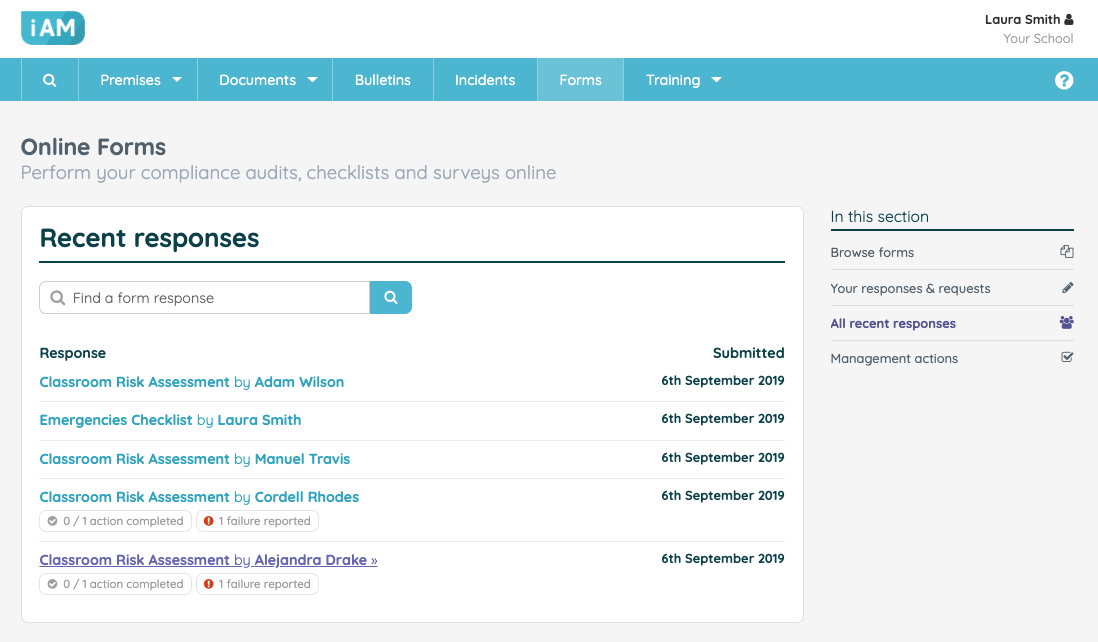 You can track who has responded to your forms and how they responded – any answers that they gave that would be considered as 'failed' will be flagged. This allows you to create your own management actions so you can decide how to resolve the problem reflected in their answer. Outstanding requests will also be shown, so you can give people a little nudge where necessary.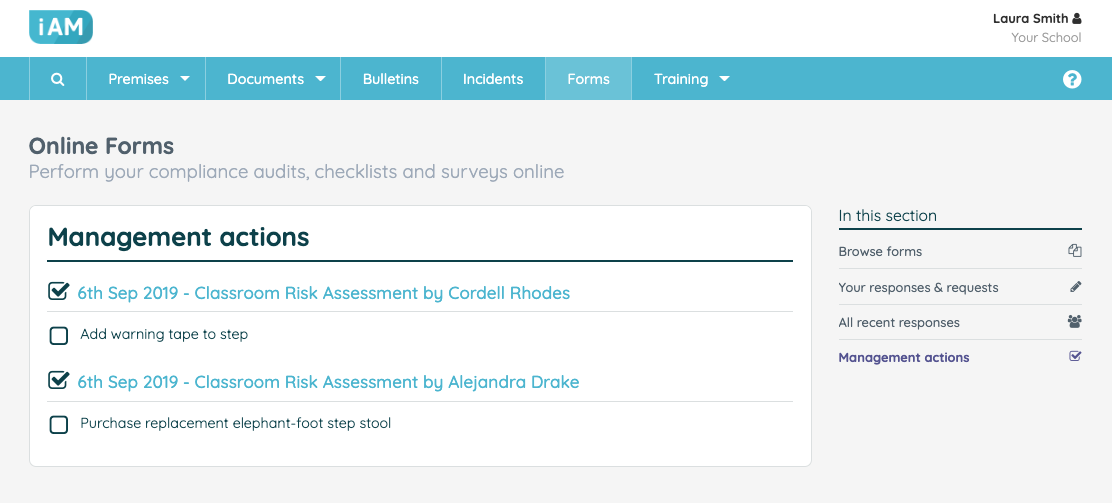 Got an idea for a feature that would help make your iAM experience even better?
If you've got ideas for how we can make iAM even better for you and your business, or if you'd like a refresher on how to make the most of the system, please don't hesitate to contact us via support@iamcompliant.com.